Thai Airways has unveiled plans to launch an
Economy Plus class on flights to London and Frankfurt.
Economy Plus will be available on flights to those
two European destinations from 25 October 2020 and until December
2020.
Economy Plus seats will be located in the first four rows of Economy class,
and will guarantee customers
alternate seating.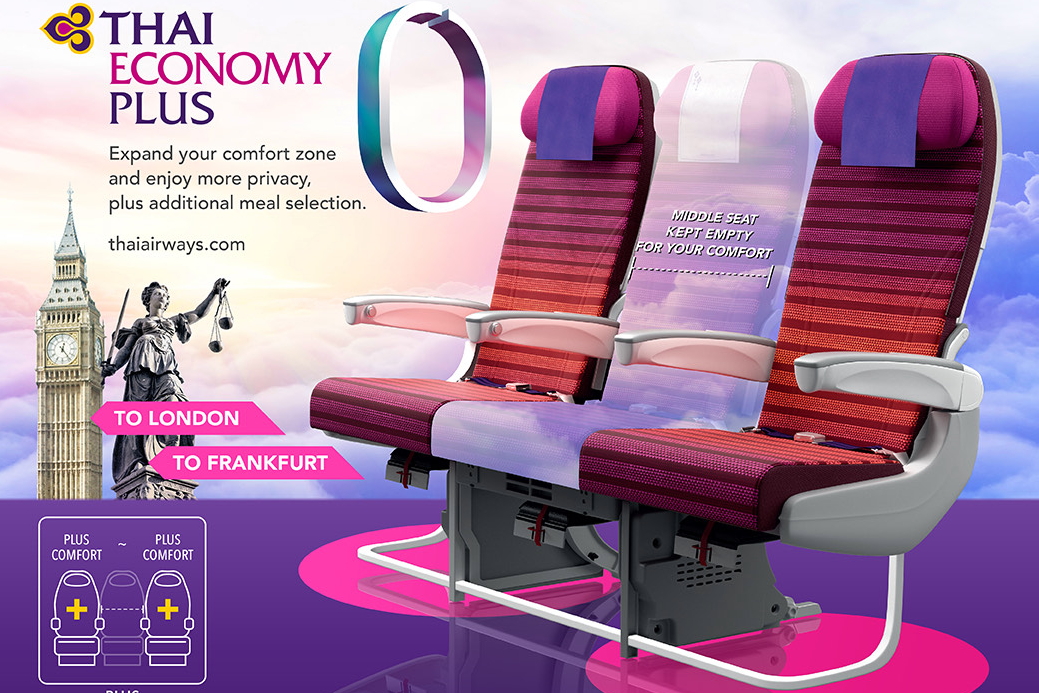 Passengers who book Economy Plus on flights
departing from Bangkok will also receive
special services such as priority check-in, 5 kg. of extra baggage
allowance, Bangkok Airport lounge access, and meals from Business Class.
Thai Airways has said that for return flights, Thai
Economy Plus passengers
need to register with the Royal Thai Embassy in London, Royal Thai
Embassy in Berlin, Royal Thai Consulate in Munich or Royal Thai
Consulate in Frankfurt before booking their seat and issuing ticket.
See latest

Travel News,
Video
Interviews,
Podcasts
and other
news regarding:

COVID19,

Thai Airways,

Thailand.