A childhood friend of mine has made a nice career in coaching college football. As with most coaching careers, he's had to make several moves over the years. He was the Linebackers Coach at a national powerhouse FBS school for a few years before getting promoted to Special Teams Coordinator. From there, he moved into a Defensive Coordinator at another FBS school. Not a national powerhouse, but he was the D.C. – a huge promotion. Although I've kept up with his progress, and have been proud of his accomplishments, we lost touch with other shortly after high school. Until recently.
A few years ago, my friend took a job as the Head Football Coach at a Division II college. It was then that I started hearing from him. First, asking me to like their Facebook page. Then, reaching out to me to donate to his organisation to help them buy new helmets. Yes, new helmets. He's the Head Football Coach, and he's reaching out personally to raise money for helmets for his players. On their Facebook page, I see pictures of him in the weight room with the players, and I read most of the content which is written by him – the Head Ball Coach, the HBC. I'm waiting to see photos of him mowing the grass one day.
Sales leadership challenges
My friend's not a control freak – he's the Head Football Coach at a Division II college. That's what they do. They don't have powerful boosters, full-time strength trainers, or social media coordinators. Most of these duties, and about 1,000 others, fall on the shoulders of the Head Ball Coach.
Sound familiar? If you manage a sales team in the security industry, it probably sounds like your job. You've got 1,000 things to do every day, and a staff of one – the person that looks back at you in the mirror every morning. Most of you have a personal quota to deliver, and some of you also manage other departments. How do you effectively manage the sales people? What do you do? It can be so daunting that your jobs blend into each other, and you find yourself is reaction mode all the time … always, always, always putting out fires. I've found that clarity can sometimes help shift professionals out of reaction mode and throw them into a strategic and proactive stance.
Strategies for effective sales management
Below I've listed six best practices of sales management that I hope adds some clarity to your job and sales leader. Use this list to define your weekly activity, and to check yourself at the end of each week.
1. Growing the top line. Above all else, your job is to grow the top line revenue of your business. There will be dozens of requests and temptations throughout the week that will not lead to you growing the top line. Instead of trying to create the willpower necessary to ignore these requests, simply define the things you must do each week to grow your top line, and make sure those things are done. All the distractions will take care of themselves if you take care of the things that matter most.
2. Always be in recruiting mode. Almost every sales team I encounter needs sales people. Many times, they're not interviewing because they don't have any candidates. There is no more important action you can take as a sales leader than to keep you team fully staffed with the most talented and hard-working performers possible. The best way to accomplish this is to always be in recruiting mode. If you have three openings, you should be looking. If you have a full staff, you should be meeting potential future team members. You'll either be expanding or replacing within months – get out there and meet those people before you need them.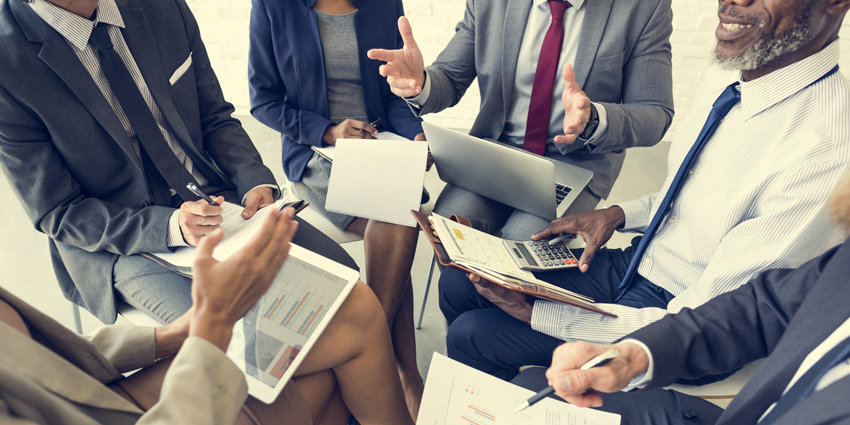 Get in the field with your team, work with them, and debrief at the end of each day
3. Effectively on-board new sales people. After working extremely hard to find, interview, and hire new sales people, most companies drop the ball during those critical first 90 days. When your new sales people join your organisation, they should have a program that takes them through their initial three months of employment, with the goal of having them fully ramped. Too many companies lose precious time by giving their new sales people 12-18 months to start performing. Not only have you lost several productive months, but you have no idea if they're succeeding until it's too late. Develop a plan, create short-term Key Performance Indicators (KPI), and coach them to achieving those KPIs within their initial 90 days of employment. You'll be shocked at the success you have from this simple activity.
4. Set the right expectations. When I ask sales people about their expectations, I usually receive an answer that includes their sales quota. When I push for more, I get nothing but blank stares. Sometimes I'll hear an arbitrary metric like "I need to quote three times my quota every year". Your sales people need to understand the expectations you have for them, and they need to know that you'll hold them accountable. Calculate KPIs that make sense, and that are unique to each performer. Don't blast a blanket statement to everyone like "quote 3X your quota". Understand the ratios for each person to develop accurate KPIs, and then break them down to weekly or monthly numbers.
5. Get in the field and coach your people. If you're not in the field managing your people, then you're not managing your people. You can't improve your team's performance in a conference room or by reading CRM reports. Get out there. How are they managing their days? How are they presenting your company? How are they supporting your channel partners? Get in the field, work with them, and debrief at the end of each day to clearly communicate how they can improve.
6. Run productive meetings. Sales people don't hate meetings. Sales people hate bad meetings, and most sales team meetings are bad. They're long, redundant, and don't serve a purpose for the team. Learn to run a productive sales meeting, and run it. There are many methods and philosophies, but a few cardinal rules that I have: don't conduct pipeline reviews in team meetings, keep every meeting under an hour, and follow an agenda.
Sales Management is a job that can't be summed up in one article or a list of six best practices. However, if you use this list to help define your weekly routine, and you hold yourself accountable to this list, then you'll be much further along than your competition.