Starting with one PR campaign can be the beginning of a comprehensive media and marketing strategy that helps businesses grow online traffic, discover new leads, and grow their bottom line.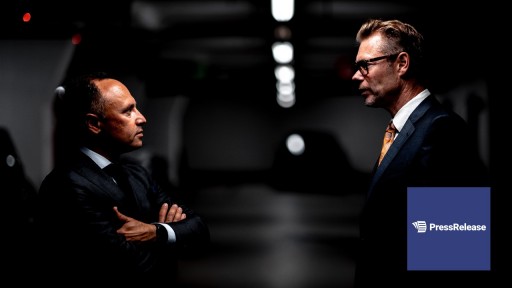 SARASOTA, Fla. – October 5, 2020 – (Newswire.com)

CEOs are burdened with a tremendous number of responsibilities, a pain point more acutely felt as COVID-19 continues to impact the global economy. PressRelease.com, through simple and affordable wire distribution on its comprehensive distribution network, is helping CEOs facilitate communications with industry media and the general public. PressRelease.com helps business leaders achieve more, without having to compromise on media and marketing initiatives.
"Businesses have enough to worry about right now, so it was important to make the process at PressRelease.com as simple and as straightforward as possible," says Erik Rohrmann, COO at PressRelease.com. "Press releases can provide an opportunity to get some lasting visibility, and getting visibility on reputable news outlets has had a big impact for a number of our clients."
Through straightforward wire distribution, companies can easily implement a foundational media and marketing strategy supplemented by outreach campaigns. Targeted distribution ensures that businesses can reach the audiences that matter the most, and ensure that they get the most value out of their media and marketing spend.
Partnering with Newswire and Accesswire has positioned PressRelease.com to provide exceptional value to CEOs. PressRelease.com connects businesses with local, state and national audiences through wire distribution to prominent business networks including MarketWatch, Bloomberg, Yahoo! Finance, Morningstar, CBS, ABC, FOX and NBC. 
​PressRelease.com helps public companies supplement their advertising campaigns and content marketing efforts through smart press release distribution. To learn more about how to create newfound value through press release content, visit PressRelease.com.
About PressRelease.com
PressRelease.com provides simple, affordable press release distribution services to public and private companies through the most comprehensive networks and 1.8M media contacts.
Contact Information:
PressRelease.com
Media Relations
Office: 800-998-2927
Press Release Service
by
Newswire.com
Original Source:

PressRelease.com is Helping CEOs Lay the Groundwork for an Integrated Media and Marketing Campaign