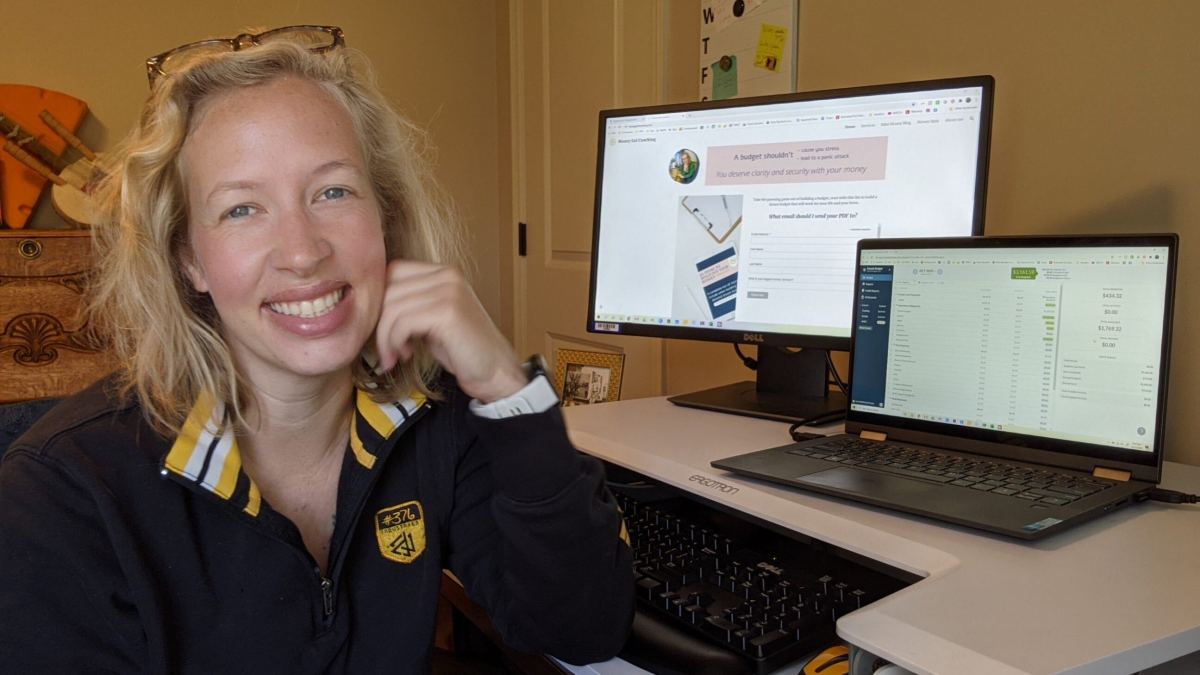 Kelly Blodgett launched Money Gal Coaching with a goal of serving people who, like her, were burdened by debt. You can get her tips for paying down debt on a regular basis at Bring Me The News, in addition to the Money Gal Coaching website and Facebook page. In her words, these are tips and tricks that she used to pay off debt. 

While I was getting out of debt I started using an app early on that I think was a total game changer. This app not only helped me stay accountable, but it took all the guessing out of "how much do I have left in groceries" or "oops I spent too much, now what?"
Drumroll, please: YNAB (You Need A Budget). Yup, that's the name of the app. 
There are a lot of budgeting apps and there is a chance that you might already have one. But let me tell you why this one is different and why you should think about spending the $7 a month for it. And to be clear, this isn't a paid endorsement.
First off, if you spend too much in a category, YNAB will turn the category red and you won't be able to ignore the problem. It will then ask you where you want to pull money from to make things right again. When you overspend that money has to come from somewhere and YNAB has no problem holding you accountable.
The second reason I love YNAB is that it lets you use credit cards and it's easy. I won't go into the details here, but just know that you can still accumulate your miles while you are paying off your debt.
Sponsored: Money Gal Coaching special offer for friends of Bring Me The News.
Lastly, it makes saving for larger items a piece of cake. Maybe you want a savings goal for a specific item, like a new couch. Or you are saving for vacation but are going to be spending money along the way. Or maybe it's a monthly bill and you are sick of looking up how much it is each month. Yup, it's all there, and more.
The point I want to make is to encourage you to reach out and find tools that will make budgeting or paying off debt easier. Don't try to create fancy spreadsheets or processes for saving receipts that you will never use.
Why make things harder?
Disclaimer: Bring Me The News will receive a portion of the proceeds from readers who purchase a service from Money Gal Coaching via our articles.