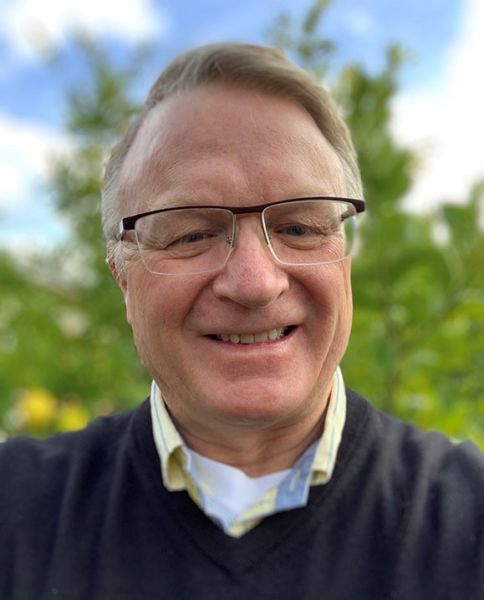 A Boston Consulting Group study encompassing over 50 companies across 10 industries found that the lack of a plan was one of the leading reasons organizations were unable to achieve the level of personalization they desired for their customers.
Luckily, developing a plan for personalization doesn't mean uprooting your organization or investing in expensive solutions right off the bat.
Here are five achievable steps to developing a retail marketing personalization roadmap that will boost your profitability by helping you define your personalization goals, timelines and leaders.
1. Understand Where You're Starting, Define Where You're
Going
Understanding the current state of retail
marketing personalization in your organization is important for defining your
goals for its growth.
Therefore, creating a robust roadmap all
starts with asking some very important questions. While these questions should
be unique to your organization, here are some ideas to help you get started:
What is the current retail
marketing experience like for customers? What do they wish it was like?
Where in this experience is there
room for personalization?
How do your existing processes and
platforms help your organization achieve personalization — and how do they hold
you back?
Which of your business goals will
improved marketing personalization impact?
Focus groups made up of existing customers,
people in your ideal audience and of course your own marketing team can answer
these questions for you. Using their answers, you'll be able to define
well-informed goals for your new and improved retail marketing personalization
strategy.
2. Prioritize Those Newly-Minted
Personalization Goals
With your retail marketing personalization
goals decided upon, it's time to organize the order in which you're going to
tackle each.
If you aren't sure where to start, here are
two questions that can help you prioritize goals successfully:
What can you achieve right now
without acquiring any new resources?
Which tasks will have the most
visible, positive impact in your organization?
To build morale and buy-in (more on that
later), work toward personalization goals that meet these criteria before
diving into more challenging goals.
3. Appoint Leaders Across
Departments
When a task becomes everyone's job, it
inevitably ends up being no one's job. Don't let that fate befall your retail
marketing personalization goals.
Now is the time to account for how the
completion of each goal is going to be carried out. First, figure out which
departments will be involved in each goal. Then, appoint a leader from each of
those departments to own any tasks associated with "their" goal(s).
Keep in mind leaders aren't only the people
who are already in leadership roles — they can be anyone who knows their
department like the back of their hand and/or is dedicated to the cause of
improving your retail marketing personalization.
4. Dive Into a Detailed Timeline
Developing a timeline for achieving improved
retail marketing personalization goes beyond simply scribbling a launch date on
your calendar.
Creating a timeline that truly propels the
project forward means diving deep
into every monetary investment, every new piece of technology and every bit of
support that you'll need to get each goal — and the overall project
— across the finish line.
Your timeline is the accountability partner,
the morale booster and one of the most impactful resources you'll have when it
comes time to win stakeholder buy-in — which is the next and final stop on your
retail marketing personalization roadmap.
(Tip: People aren't always great at estimating timelines realistically. Here are some methods to get it as right as you can.)
5. Go from Proposal to Project
with Stakeholder Buy-In
With your plan for personalization crystalized
into a well-defined timeline, here's the two-part process to explaining your
goals, showing off your strategies for achieving them, and finally making it a
reality with your stakeholders' blessing (and budget). 
Prepare
to Address Everyone Involved
In order to appropriately champion your chosen
retail marketing personalization strategy, you'll need to come to your
stakeholder presentation prepared with information that addresses everyone from
the decision-makers in the C-Suite to the IT implementation team to the
end-users on your staff.
While you should do your own research here,
these are some general questions stakeholders are likely to ask:
How does your plan align with our
security, legality and budgetary guidelines?
How does your proposal further
business goals? 
How do you propose this
strategy/tool/etc. be implemented and kept up?
What does your strategy/tool/etc.
mean for customers and for our bottom line?
Present
a Rock-Solid Plan
Along with answers to the above questions, here are some other points to touch on during your stakeholder presentation:
A succinct but complete overview
of the entire personalization project;
The business benefits of improving
your retail personalization efforts;
The biggest challenges for
successful implementation — along with solutions; and
Your detailed timeline and the
leaders who will help make the project a success
Take the First Step Toward
Building Your Own Retail Marketing Personalization Roadmap
In 2020, the experience is more important to consumers than both products and prices.
What experience do they want?
When nearly 80% of internet users in the U.S.
say personalized marketing increases their purchasing intent, and 75% report
frustration at a lack of personalization — the answer is pretty clear.
Providing retail marketing personalization is
one of the best strategies any retailer can employ to boost customer
satisfaction and profitability.
Will you take the first step today?
---
Brent Heslop is a
Content Strategist at Contentstack, a leading content experience platform. Prior to Contentstack, he
worked for over 15 years as a Senior Web Technologist at TIBCO Software. Heslop
has authored 15 popular computing books that have been translated into several
languages. He has also taught HTML and web programming at UC Santa Cruz
Extension and has held numerous corporate seminars on web publishing and
programming.